Since I will be getting married in EIGHT days....
I'll share some of my favorite things about the wedding planning process....
ONE
Picking out food for the reception!
I mean, who doesn't love all that fun fancy food? I know I do.
Our venue is super pretty and we are fortunate enough that they do pretty much everything in terms of reception. We just had to give a list of what we wanted. Here are a few appetizer items we chose...
Bacon Wrapped Scallops
Tomato Soup Shooters with Grilled Cheese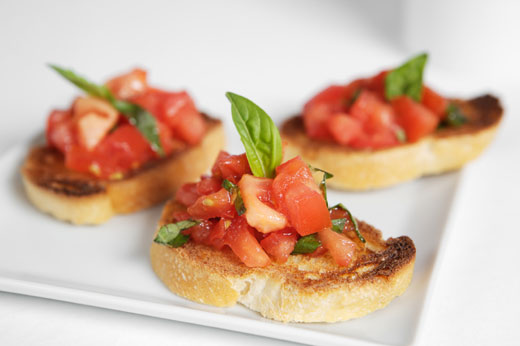 Bruschetta on Crostini
I'm excited for the food, although I'm told the Bride never gets to eat...
TWO
THE DRESS!!!!!!!!!
I absolutely loved this part of it. On whim one day about 3 months after getting engaged, my two MOH's and my mom and godmother and I went to "get an idea" of what kind of dress I'd want for my Wedding.
Low and behold, I managed to get THE DRESS that very day.
It was the second one I tried on!
I got it from
David's Bridal
I love it!
I cannot wait for Ted to see me in it!
So I obviously won't put my actual dress up here, but I will share some dresses I thought were super gorgeous and lots of fun...
I love all the skirt!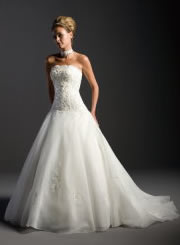 Elegant!
Simple!
THREE
My beautiful church!!
I have been loving sitting in 8:00 mass on Sunday mornings daydreaming about my wedding day!
Sometimes I get teary eyed just thinking about it while I'm sitting there.
It's just so beautiful.
I finalized all the music last night with my cantor, organist and violinist. I'm super excited!
So beautiful
FOUR
THE HONEYMOON!!

I know it isn't actually part of the wedding itself, but its a big part of "after the fact"
I am SO SO SO looking forward to one on one time with my HUSBAND in Aruba!
As much as I've loved planning our wedding and making sure every single detail was in line, I am really done with all the chaos! I can't wait so sit by the pool in Aruba and RELAX!
So there it is.
My Friday Favorites for this week.
Next weekend is my wedding!! Ahh!!
I can't believe how quickly it came.
Happy Weekend Everyone
~Tiffany~