I love a favorite things party! I thought of two fabulous things I wanted to put on this list, but oops they are over $10! So I'll mention one of them just because, at the end of this post! It's worth the extra money :)
#1
Rimmel Scandaleyes Retroglam

My favorite mascara found
here
I've tried lots and lots of mascaras throughout the years
I've tried the expensive ones, the lash extending ones, the promising ones that commercials rave about – but I am pretty set with this one. And for $6.99 you can't go wrong! I promise you will like it. The applicator is awesome and it goes on so well.
#2
My favorite socks found here
Well, Gap cotton socks in general really. Usually several times a year they run a special and they are like 3 for $10. My mom usually stocks me up on these at Christmas time. They are so comfy and so fun. The website doesn't have a whole lot of different options, but in the stores and in the outlets they have so many different kinds.
#3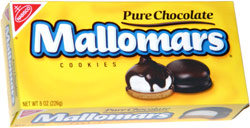 I love me some Mallomars. They are so stinkin' good! I usually buy these when they are on sale at Shoprite. They are a little dollop of heaven I tell ya!
#4
O.P.I. Blackberry Chutney
My favorite nail polish found here
This is my go to polish. I get it all year round but it is especially fitting for fall.
I get it in the gel polish too. I love the dark burgundy purple color.
And it's super cheap through Ulta!
So there's my faves under $10
And like I mentioned before, I am sharing something NOT under $10 just because it is fabulous and it is new to me!
ARUBA ALOE LOTION
It's pretty pricey at like $25 a bottle, but it is the best lotion ever!
I bought the lotion, aloe and cooling gel while we were in Aruba on our honeymoon
This stuff smells amazing, feels amazing and IS amazing.
It's available online here but I prefer buying it in Aruba....because well, look: